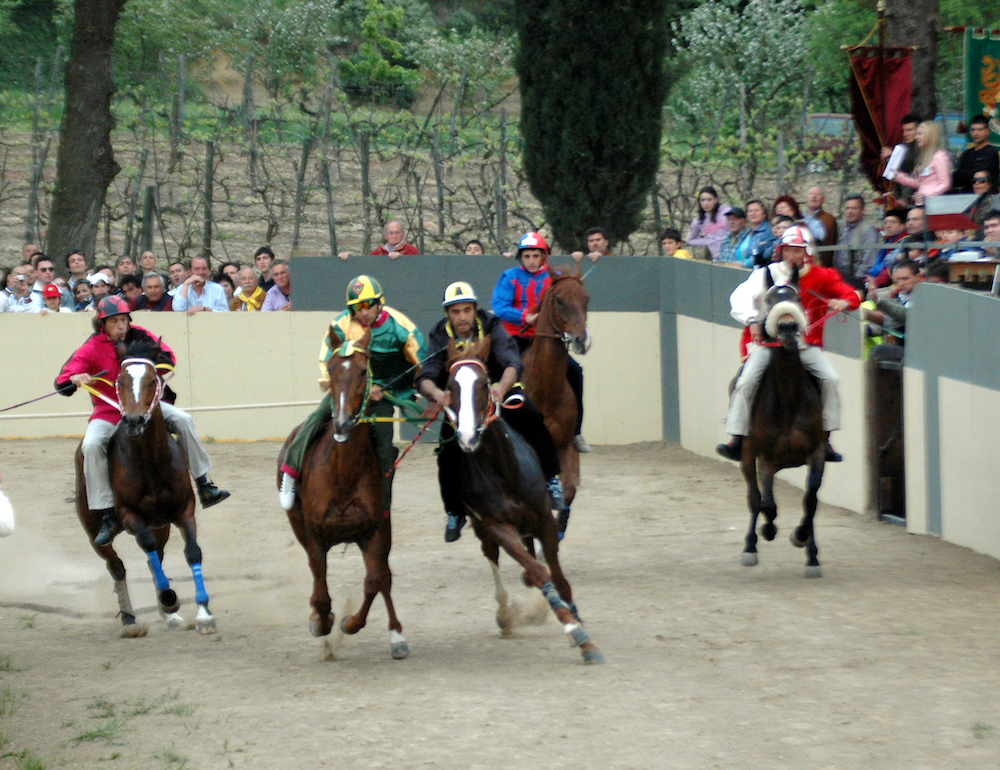 Palio of Saint Anselm
For some time now in Bomarzo visitors on April 23-24-25 have been continuously increasing because they are attracted by the "Palio" that is run among the five districts into which the town is divided. The districts are: Dentro, the oldest, Borgo, Poggio, Croci and Madonna del Piano. The Palio Race was recently restored but from ancient sources we know that this was run as early as the 1600s.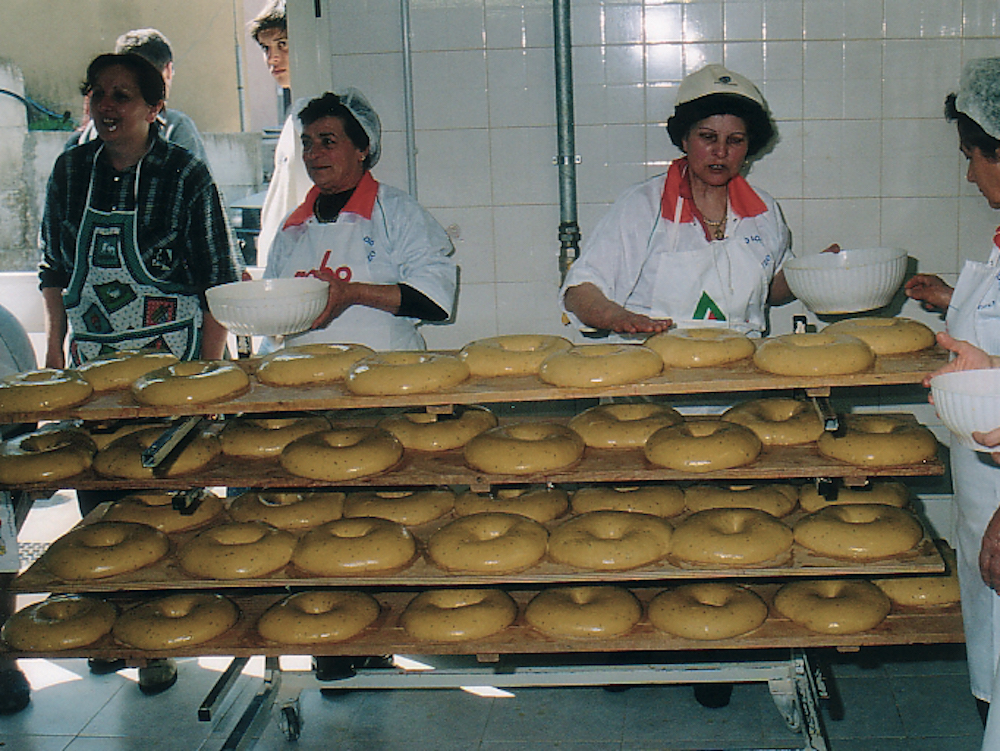 St. Anselm's Biscuit
The cookie of Bomarzo was anciently called the "Bread of S.Anselmo." It was sweet bread that Anselm, then Bishop of the city distributed to poor people and pilgrims on their way to Rome. The tradition is still perpetuated today and looks far ahead, alive as a sign of celebration in honor of the patron saint.
From the Etruscan settlements, to the splendor of the Middle Ages, to the splendor of the Renaissance, Bomarzo is a land of ancient suggestions.
Orsini Palace
The construction phases of Orsini Palace are linked to the events of the family of the same name. Prince Giovanni Corrado Orsini initiated its construction.
Mugnano in Teverina
A few kilometers from Bomarzo is Mugnano in Teverina, a small hamlet located on high ground close to the Tiber and its valley.
Mount Casoli Nature Reserve
Bomarzo's Monte Casoli Reserve, established in 1999 and now known for its natural and archaeological beauty.
Traditions and Products
A community rooted in traditions and the enhancement of products of remarkable excellence
The Sacred Forest
A congeries of giant, eerie stone figures, originally colored, are arranged among the vegetation on the sloping terraces of an enchanting natural amphitheater.
Monsters with ancient charm
The Sacred Grove, known to all as the Monster Park is a unique work of its kind, conceived and commissioned by Vicino Orsini, a fine scholar who was part of the close circle of poets and men of letters in Venice and Rome, a valiant condottiero, who spent his mature years there in the company of his closest friends. According to some fruit of the creator's conflicted state of mind, the "monsters" are nevertheless explanatory of a culture that matured within that taste for the horrid, the magical and the esoteric in vogue in Rome in the second half of the 16th century.